Bombs Away
A downloadable game for Windows
UCI Computer Game Science Capstone
Fall 2019 - Winter 2020
by Penguin Digital
▬▬▬▬▬▬▬▬▬▬▬▬▬▬▬▬▬▬

What is Bombs Away?
Bombs Away is a frantic station management game set aboard a steampunk airship bomber. The player is the lone crewman on a ship designed for 9 and must switch between the various stations to bomb targets, fly, shoot enemy airships, repair the ship just to name a few. The player can see every station simultaneously via a split screen camera system, allowing them to keep an eye on the rest of the ship while operating any one station. Bomb all target buildings while minimizing harm to innocent bystanders to get the high score.
▬▬▬▬▬▬▬▬▬▬▬▬▬▬▬▬▬▬

CONTROLS
Tab (hold & release) - Switch stations
Scroll wheel - Increase/Decrease window sizes
Q, E -Cycle through station screens
P / Esc - Pause menu
PILOT
W - Set higher speed
S - Set lower speed
A - Turn left

D - Turn right
Right click - higher altitude
Left click - lower altitude
GUNNER
Left click - shoot

R - Reload
BOMB BAY
Space bar / Left click - Drop bomb
REPAIR
(non-green tanks cause ticking damage, green tanks heal a small amount over time, connect steam pipes to non-green tanks to fix them)
WASD - Move gear
Left/right click - rotate pipes at gear
▬▬▬▬▬▬▬▬▬▬▬▬▬▬▬▬▬▬

What is the fiction/narrative of the game?
The fiction of our game is that 2 as-of-yet unnamed large steampunk nations are in a stagnant war (e.g. WW1). The player controls a small group of crewmen aboard a bomber-class airship. The player must fly bombing missions with their crew in an effort to eliminate key targets of the enemy nation or to support friendly troops. However, as it is just 1 crew member, the player's impact on the total war will be somewhat small. This small contribution will help drive home the scale of the war, as well as hammer home that this war is a neigh-endless endeavor.
▬▬▬▬▬▬▬▬▬▬▬▬▬▬▬▬▬▬

What are the core gameplay/mechanics/genre of the game?
Camera switching
This is the key mechanic that the player will interact with. The player will be able to manually take over any particular station. The depth of the game comes from the operation of the 8 different stations.
Simple shooting/flying
The various stations will have their own mechanics, such as first-person shooting when manning the turrets, or basic flying when manning the pilot station. None of these mechanics are required to be exceptionally deep, as the player will often rely on the crewman AI to operate a station they are not focusing on.
Who is your ideal player of your game?
Someone who enjoys the "Keep all the plates spinning" style of game. Additionally, our perfect player should enjoy having a ton of info thrown at them (9 camera views, 8 for stations, and 1 overview) and quickly triaging that input into useful priorities. Also, the player should have some sense of morality, so that bombing a hospital (which will likely never be your target) makes them feel bad above just the negative gameplay consequences of a wasted bomb.
▬▬▬▬▬▬▬▬▬▬▬▬▬▬▬▬▬▬

Penguin Digital Team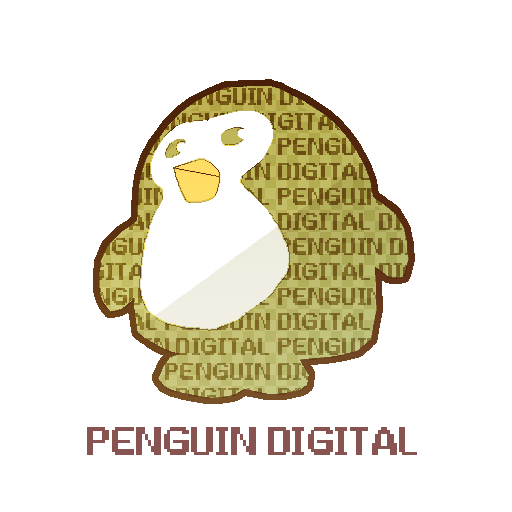 Shaun Prince
Team lead
Initial concept and general game design
Designed/Programmed player controls, stations: flying, repair, map, bomb, radar detection, AA guns, camera scaling/positioning
Assisted on gun/bullet/missile
Follow on balance and playtesting
LinkedIn: https://www.linkedin.com/in/princeshaun
Ava Derevlany
Enemy AI - flying, shooting, spawning
Terrain generation - random terrain generation and terrain object population/spawning
Tweening - material fades/ animations, camera fades
Particle effects
Lighting
Updated are maintained task board, organized meetings
Victoria Barinova
2D assets - backgrounds, parts, UI, controls page
Art direction, Main & Mission Menus
Selection Wheel UI and other partial UI element implementations
Shaders, materials
LinkedIn: https://www.linkedin.com/in/vbarinova/
Karen Pham
3D Models - buildings, trees, ships, bombs, pipes, stations: Radar, Map, Repair Pipes, Bomb Bay, Pilot
Implementing models
Assisted in general Art direction of the game
Sound Designs and Implementation
LinkedIn: https://www.linkedin.com/in/karen-vp/
Gavin Mathew Dent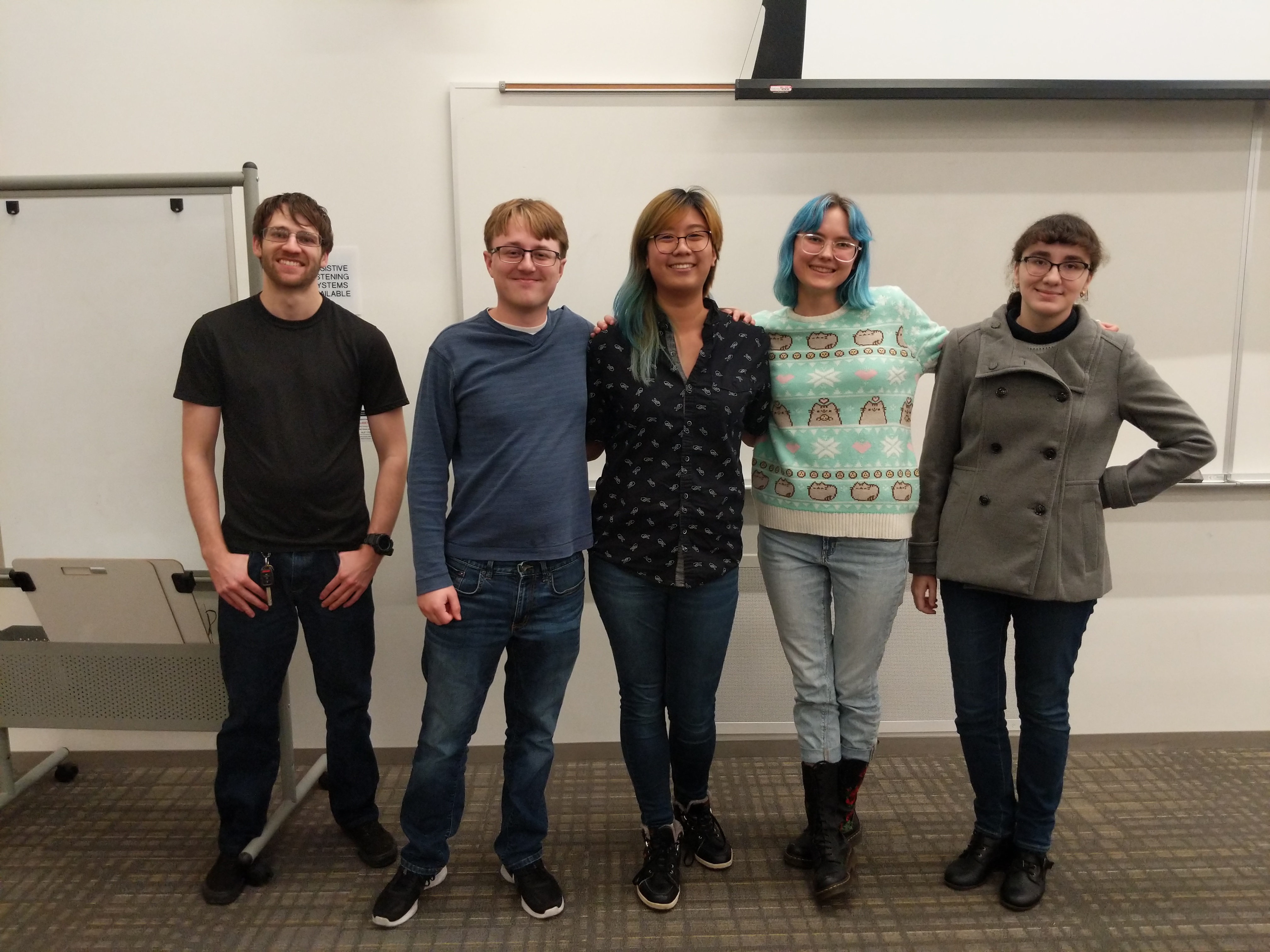 From left to right: Shaun Prince, Gavin Dent, Karen Pham, Ava Derevlany, and Victoria Barinova.
| | |
| --- | --- |
| Status | Released |
| Platforms | Windows |
| Rating | |
| Authors | PenguinDigital, ShaunPrince, VikaB, GDent19 |
| Genre | Action |
| Made with | Adobe Photoshop, Unity, Blender |
| Tags | 3D, airship, Experimental, Immersive, Short, Singleplayer, Steampunk, Unity, War |
| Average session | A few minutes |
| Languages | English |
| Inputs | Keyboard, Mouse |
Install instructions
Download the top BombsAway zip file and unzip it. (Most recent build)

Launch Bombs Away.exe